Memorial Day is the day set aside for remembrance of those who have died in our nation's service.  When this long weekend comes each year, I always attend Marlborough's Memorial Day ceremonies and participate in a race around our town lake, which makes donations to military families.  This is also a time when I think about my childhood, twirling with my sister Pat in the Memorial Day parade alongside the Marine Corp League Band that my father belonged to.  This weekend, when my sister visits, I will play "Stars and Stripes Forever," which will make her smile, as we remember those times and those we have lost.  I will also celebrate in my heart the service members, veterans, and military families I have had the privilege to continue to know.
-Donna Aligata, Project Director, SAMHSA's SMVF TA Center
Each Memorial Day, I like to take a few moments of quiet reflection.  I think of the many members of my family who have served or are serving—my grandfather, my father, my aunt, my uncle, my brother, and my husband—and I feel immense gratitude that they were not lost.  I then think of those men and women who did sacrifice their lives for our freedom.  I think of their families—their mothers, fathers, brothers, and sisters—and I cannot imagine their pain.  As we go about our backyard BBQs, picnics, and parades this weekend, we must not forget.
-Angela Wright, Assistant Director, SAMHSA's SMVF TA Center
Our family took part in the annual Memorial Day ceremony in our village this week, where a wreath was laid and participants remembered those who died.  This week we are also watching the three-part PBS series American Experience about World War I (WWI).  The series is a reminder of the circumstances and brutality of that war.  The deadliest battle in U.S. history took place during WWI at the Battle of Argonne Forest when more than 26,000 service members were killed.
-Michelle Cleary, Senior Project Associate, SAMHSA's SMVF TA Center
On this important weekend of reflection and remembrance, I will attend a Memorial Day parade, which allows communities to gather in commemoration of fallen heroes.  I will also show support for those who have made the ultimate sacrifice by wearing the nation's colors and a red poppy on Memorial Day.
-Don Harris, Project Associate, SAMHSA's SMVF TA Center
I am proud to be a part of SAMHSA's SMVF TA Center, knowing that my work indirectly benefits those who sacrifice so much for this country.  I think that the work that we do assisting states and territories with strengthening their behavioral health systems serving SMVF honors the memory of those who made the ultimate sacrifice for our nation and the loved ones they've left behind, by progressing towards a future where all SMVF receive the respect, care, and resources they deserve to live healthy, safe, and productive lives.
-Amanda Rózsavölgyi, Project Assistant, SAMHSA's SMVF TA Center
—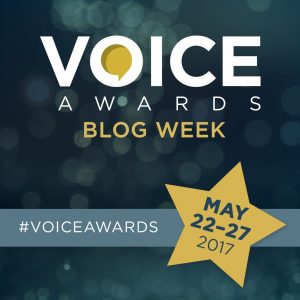 In honor of National Military Appreciation Month and the Month of the Military Caregiver, the Substance Abuse and Mental Health Administration's (SAMHSA's) Voice Awards and the Elizabeth Dole Foundation's Hidden Heroes are co-hosting a Blog Week to support America's service members, veterans, and their families (SMVF). Each day from May 22 to May 27, members of SAMHSA's SMVF Technical Assistance Center, operated by Policy Research Associates, Inc., will post a blog responding to the Blog Week's prompts. Monday will focus on Families and Caregivers, Tuesday will focus on Individuals and Families, Wednesday will focus on Entertainment, Thursday will focus on Communities, Friday will focus on Organizations, and Saturday will focus on Memorial Day. Check the PRA blog daily for new posts and follow the conversation on Twitter using the hashtag #VoiceAwards.