As a military family member, a person in recovery, and a person who has had the privilege of working as a nurse in the behavioral health field for 44 years, I am most excited about my work over the past eight 8 years strengthening military and civilian behavioral health organizations through SAMHSA's Service Members, Veterans, and their Families (SMVF) Technical Assistance Center.
When serving the military and Veteran communities, an important factor to consider is that they are often looking for meaningful ways to continue their mission of service.  A career in behavioral health is one of many exciting opportunities for SMVF to continue to serve.  There is a need for a behavioral health workforce that is military culture informed, and it is time for organizations to take action by paving the way for SMVF to join the workforce.
Community organizations need to act now to reach out to current and potential new partners to identify current activities to promote Veteran career pathways and to explore how we can collaborate to be more effective.  Organizations need to identify strategies to expand and promote these pathways and create an action plan for resolving many of the following issues:
Despite their enormous strengths and assets, SMVF are not systematically recruited, trained, and mentored into our behavioral health workforce to help deal with shortages
The diversity of our behavioral health organizations does not match the cultural diversity of those who have served
We train behavioral health providers for a world that no longer exists if they do not learn about the conditions associated with military service as a priority
SMVF in recovery are under-recognized and under-rewarded in our organizations
Despite the degree of chronic pain many SMVF return home with, pain management and the opioid addiction crisis is not receiving adequate attention and their recovery is not supported by enough SMVF peers in sustained recovery
Organizations do not offer the kind of career ladders needed to support the growth and retention of SMVF in the behavioral health workforce
Those who serve in the military have no access to clinical academic training programs that give credit for their military experience
Increasing the number of Veterans in the behavioral health field can help overcome these barriers and instill a greater sense of trust and confidence in practitioners for Veterans who are reluctant to seek services.  For Veterans interested in helping others, especially those who held similar behavioral health roles during military service, the behavioral health field can offer meaningful career opportunities.
It is time for organizations to take action and pave the way for SMVF to join our behavioral health teams.  Together we can make this better for SMVF!
—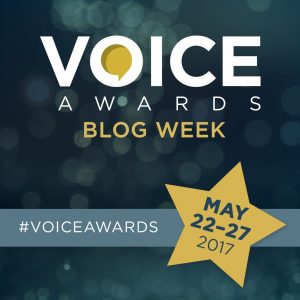 In honor of National Military Appreciation Month and the Month of the Military Caregiver, the Substance Abuse and Mental Health Administration's (SAMHSA's) Voice Awards and the Elizabeth Dole Foundation's Hidden Heroes are co-hosting a Blog Week to support America's service members, veterans, and their families (SMVF). Each day from May 22 to May 27, members of SAMHSA's SMVF Technical Assistance Center, operated by Policy Research Associates, Inc., will post a blog responding to the Blog Week's prompts. Monday will focus on Families and Caregivers, Tuesday will focus on Individuals and Families, Wednesday will focus on Entertainment, Thursday will focus on Communities, Friday will focus on Organizations, and Saturday will focus on Memorial Day. Check the PRA blog daily for new posts and follow the conversation on Twitter using the hashtag #VoiceAwards.