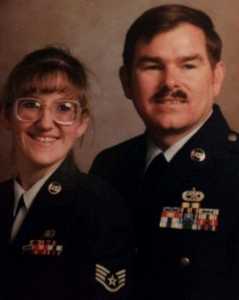 People often ask me why I chose to join the Marine Corps. I usually simply say, "because I wanted to be the best!" Both my mother and my father served in the Air Force. My father retired, and my mother served 14 years before receiving orders to go overseas alone. My father spent most of my childhood in Saudi Arabia. Since my father was always gone, my mother did not want her children to be uprooted and live with in-laws. She applied for an early separation and was approved.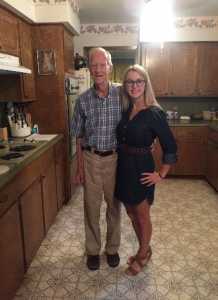 My father's father served in the Navy. My great-grandfather (on my father's side) also served in the Navy. He served during WWII on the USS Nevada. My youngest brother graduated high school early to serve in the Marine Corps, and my uncle also served in the Marine Corps. My father has traced our military service all the way back to the Revolutionary War!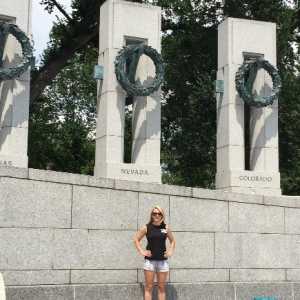 The question was never whether I would serve in the military; the question was always which branch. I was originally looking at going back to my bloodline's roots of the Navy. I loved the idea of being a Corpsman (medical for Navy/Marine Corps). Though out of respect for my parents, I met with an Air Force recruiter. When he asked me what other branches I was looking at, I said the Navy and Marine Corps. He sat up nice and tall and said, "Marine Corps?! Why the Marine Corps?" Like any typical high school kid, I responded, "because they are really 'cool.'" He sat up even taller and said, "the Air Force is really 'cool' too; we just don't make cool movies about it!" It was in that moment I knew I was going to be a Marine. If anything, I wanted that reputation for the rest of my life!
My father, of course, was crushed. He could not believe the Air Force recruiter pushed me over the edge into the Marine Corps. I was only 17 years old when I signed on the dotted line. My mother signed the paperwork without any questions. For years I questioned that moment. When my brother enlisted at the age of 17, my parents sat him down at the kitchen table and talked to him for hours, it seemed. Where was my hour-long kitchen table discussion?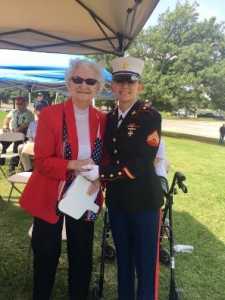 It wasn't until after I left the Marine Corps when I finally asked my mother that plaguing question. She was shocked and hurt that I had wondered all these years why I was left out of the long conversation. She said to me, "when you make up your mind, there is no changing it, and I just had to accept that." My mind was blown! This whole time, I felt like people did not believe that I would make it or go through with it (as were many comments from fellow students), yet my mother knew me so well that it was out of understanding and love that she did not question my decision.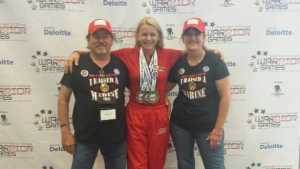 I'm grateful for my service and my time in the Marine Corps. I would do it all over again because my past has made me who I am today—even the not-so-pleasant parts. I would not be advocating for service members, Veterans, and families had I not served and gone through unpleasant experiences. I would not have as strong of passion and drive to fight. Service runs in my blood, and I will continue to serve as long as my mind and body are on this earth. I have been married now for 4 years to an amazing Navy Veteran, so I guess you could say I did go back to my Navy roots after all.