When most people think of quilting, they may envision their grandmother toiling away at her sewing machine, the iconic vision of a group of women sitting around hand quilting, or the Amish and their amazing patchwork! All these historical images are accurate but quilting and its place in modern culture and politics is ever-changing! In February, I attended QuiltCon's annual gathering! QuiltCon is a 4-day modern quilting convention that draws attendees of every age, race, gender, skill level, and geographic location. It is truly a melting pot of people who all have one thing in common—we love quilts and the art of quilting! During the 4 days, the participants can partake in classes, lectures, the quilt show, and, of course, shopping! While there I took four classes and attended lectures on a range of topics from the history of the cotton industry and quilts, working with vintage fabrics, and how folk music from all around the world (southern, Native, and Russian arctic) can be visualized through quilting.
At every QuiltCon there is a large quilt show that features quilts from one well-known artist as well as a showcase of regional quilts (this year's show highlighted Amish quilts from Lancaster, Pennsylvania), challenge quilts from Modern Quilt Guilds around the country, and quilts submitted by quilters that are divided into categories such as improv, small piecing, applique, and handwork.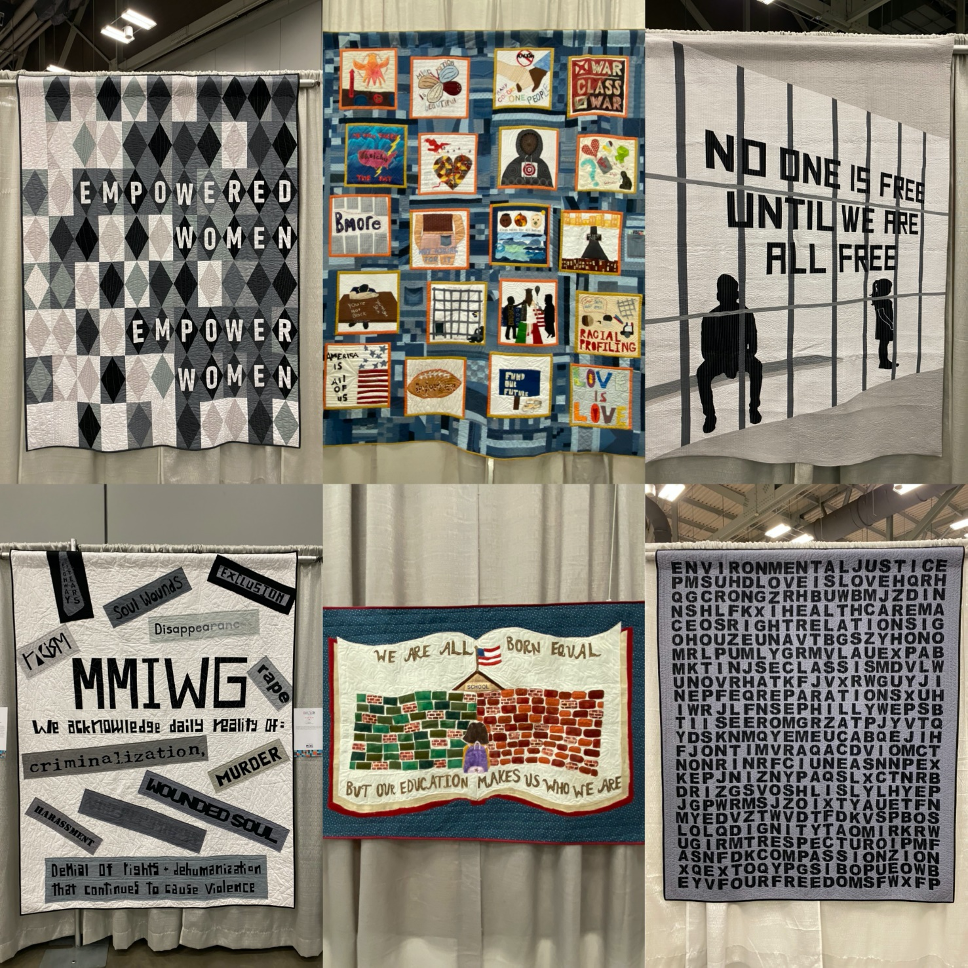 The quilts that often receive the most attention are the political and advocacy quilts. Every year the political quilts are as diverse as the issues of today; this year's quilts addressed the topics of immigration, police violence against African Americans, and missing and murdered Indigenous women. There were also quilts that celebrated key moments and figures of this time, including portrait quilts of President Barack Obama and a very large quilt that proclaimed Lizzo's iconic lyric from the song Truth Hurts.