Over the years, I have had ample opportunity to speak with friends about strategies for relaxation. Some gravitate towards yoga or the cinema, while others paint, cook, or travel the world on river cruises. While I consider myself to be a fairly social creature, I find personal zen in the quiet of the outdoors, preferably while engaging in some athletic endeavor. Before arthritis took its toll on my knees, middle- and long-distance running were my go-to activities. I found joy in pre-dawn hours, clocking intervals on a local track, or pacing myself for hours on rural roads. As time and conditions changed, knee-pounding running gave way to wilderness paddling and multi-day hiking in remote areas.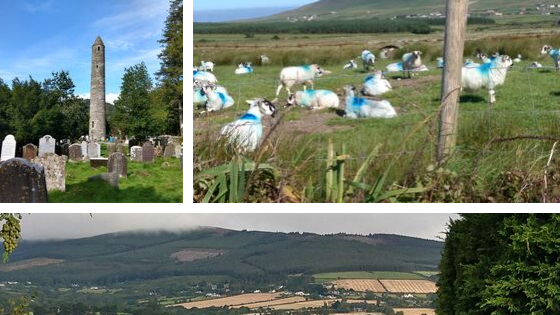 Four years ago, my spouse and I traversed 100+ miles along the West Highland Way, stretching from Glasgow to Fort William on Scotland's Loch Linnhe in 6 days. In June 2017, we traveled to County Kerry in southwestern Ireland to explore the Dingle Peninsula. That hike, 70 miles in 4 days, took us through sheep pastures, along sandy beaches, and across mountains overlooking the Atlantic Ocean. In early September of this year, we returned to Ireland to explore the Wicklow Mountains in southeastern Ireland. Starting in Iron Gate, we walked back to Dublin in 5 days, hiking 5-8 hours, and logging 15-20 miles and 1,000-2,000 meters of elevation change daily.  Dry passage across the boggy sections of the trail was made possible by walking on coarse 16" boardwalks that might continue for miles across treeless mountainsides. Our rain-soaked descent into the Glendalough National Park included spectacular views of the Upper and Lower Lakes. We decided to spend an extra day at this location, exploring the Monastic Community of Saint Kevin that dated back to the Fifth Century. We learned about the round towers that allowed Celtic villagers to defend themselves from the pillaging Vikings.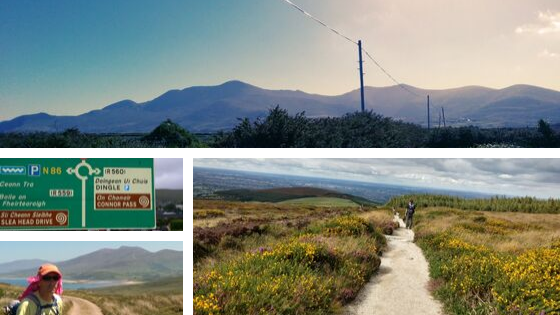 What these hikes had in common were relatively well-marked trails nearly devoid of human contact during our visits. The mountains and valleys of Ireland are stunningly beautiful. Sheep, with splotches of bright paint identifying their owners, roam freely and dot the hillsides. Adopting a model that is infrequently experienced in the United States, property owners allow hikers to cross their fields; they may post warnings of rambunctious bulls or precipitous cliffs, but they also warmly greet travelers they might encounter. And, at the culmination of each day's trek, there was dry lodging and a welcoming meal at a local tavern.
This level of solitude will not appeal to all, nor should it. In truth, when we hike in remote areas, we do not have an opportunity to tour many museums or visit historical sites. For me, remote hiking is a fatiguing but mind-cleansing experience. I feel at peace with the wind in my face and mud on my boots.