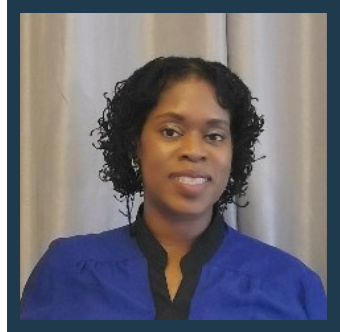 SAMHSA's Service Members, Veterans, and their Families Technical Assistance (SMVF TA) Center is excited to dive into the work and the TA opportunities that the new year brings. This year, we plan to expand the reach of the U.S. Department of Veterans Affairs (VA)/Substance Abuse and Mental Health Services Administrations (SAMHSA) Governor's Challenge to Prevent Suicide Among SMVF to the remaining states and territories and the District of Columbia, including several large, in-person events. The Crisis Intercept Mapping (CIM) work will onboard 20 new communities this year while offering additional targeted TA to 10 communities from previous CIM cohorts. The SMVF TA Center will also continue to share information and resources to support the mental health and well-being of those who have served in the military and their families through our national webinars, Learning Community Series, this newsletter, and direct TA with our wide array of subject-matter experts.
As a Task Lead for the TA Center, SAMHSA Military and Veteran Liaison Stacey Owens provides oversight and guidance across all TA activities. We asked Stacey to provide a few words highlighting what she looks forward to with this work in 2023, self-care strategies when times are hectic, and rewarding aspects of her role as Military and Veteran Liaison.
As SAMHSA's Military and Veteran Liaison, you work closely with the SMVF TA Center on the Governor's Challenge and Crisis Intercept Mapping (CIM) initiatives and help ensure all things run smoothly. From academies and conferences to onboarding new Governor's Challenge and CIM teams, we have a busy year coming! What are you most looking forward to with the work that lies ahead in 2023?
I'm looking forward to the opportunity to have in-person connections with partners in this important work. When I started in this position, COVID-19 vaccines were not yet widely available, and many of us were under travel restrictions. I'm inspired by how partners came together to sustain support for SMVF, recognizing that many were also impacted personally and professionally by the pandemic. For 2023, I'm thrilled to be working with the team as we plan for multiple in-person convenings and continue nationwide synergy in this work that has been buoyed by recent developments. Last year the nation's first 3-digit mental health crisis line became a reality through the launch of 988, we saw the reach of the Governor's Challenge extend to 54 states and territories that have participated in Challenge activities, we transferred knowledge to more than 2,200 participants who attended the SMVF TA Center's webinars and learning communities, and we brought the number of CIM communities to 67. We also saw hopeful data from our partners at the Department of Veterans Affairs in their annual suicide report. These recent developments and data points are promising outcomes. However, I often say that we're not just talking about numbers; we're talking about people. Building upon these efforts is critical to promote mental health, provide supports, and ensure better outcomes for all who are part of the SMVF community.
The work we do can be quite heavy at times, and when we experience workload stress simultaneously, it is easy to get overwhelmed. What self-care strategies do you use to take care of yourself in these moments?
Despite the fact that we've seen successes, we also see challenges. Sometimes it feels a bit as if we take one step forward, then two steps back, and that can take a toll. This is especially true in a time when we're facing multiple complex concerns, such as a global pandemic, as well as events that have shined a light on the need for increased focus on equity and social justice. Additionally, I have a great deal of respect for those who have dedicated their lives to this work because they are suicide loss survivors or because they are military caregivers or because they have personally experienced a behavioral health condition or have been directly impacted in any other way. Recently, one of the national social work organizations updated its code of ethics to include the need for self-care as an ethical imperative. It's important for all of us to take care of ourselves early and often when we function in a professional space that can certainly feel heavy. I personally like to surround myself with people who enjoy laughter. I also truly feel lifted at the end of a good sweat session even if I only have time to squeeze in a 20-minute workout. Additionally, telework has helped me integrate work and personal life. I enjoy having the ability to take 7 hours of leave for downtime or connection to friends and family, and pop onto work for 1 hour to attend a meeting. That 1 hour of work can help me feel more balanced and on-task when I log back in the next day. At the same time, I also respect the fact that work-life needs look different for everyone. The U.S. Surgeon General recently released a Framework for Workplace Mental Health and Well-Being that conceptualizes five essential elements grounded in human needs. This framework really spoke to me and strengthened my focus on these human needs for myself and others.
As SAMHSA's Military and Veteran Liaison, what are the most interesting and/or rewarding aspects of your role?
I had the honor of providing direct care to SMVF for over a decade, and like many clinicians, I lost clients to suicide during that time. I often reflect on the life of one service member in particular and think about the multiple complex challenges that he was facing at the time of his death. For me it brings to light the reality that suicide does not have one single cause, nor can one single strategy reduce or end suicide. A multi-sector approach is key. It's rewarding to have the opportunity to continue caring for the SMVF community by using a public health approach to address a wide array of risk and protective factors. Although progress is not immediately visible, I often describe this work as legacy work. Both of my grandfathers were combat Veterans of the World War II and Korean Conflict eras. My father spent his career in the Army, and my niece will graduate from one of the military academies this year. I think about the attention to mental well-being that my grandfathers would have received during their time of service, and I compare that with the attention to mental well-being that is in place for young people like my niece, and the service members and recent Veterans of today, in addition to their families. When you look at what has been achieved in the course of these four generations, just imagine what we can achieve for future generations if we maintain the momentum of our collective efforts throughout the nation.
We look forward to continuing to provide responsive and effective TA to support our nation's SMVF communities!
For more information about the SMVF TA Center and resources offered, please visit SAMHSA's SMVF TA Center webpages. To request TA or ask a question, please email smvftacenter@prainc.com.